WHY WE DESIGN SMART AMBIANCE LAMP
Finding true peace of mind becomes a goal we all aspire to in a world of hassles and distractions. It's not about the place we live or things we have, but a mood trigger to make us feel "just right."

BERKLT recognizes the value of inner peace and your well-being. Hence, the ambiance lamp is created to make your home a mind-soothing and peaceful haven, providing calming, therapeutic effects for sleeping, studying, meditation, or rest.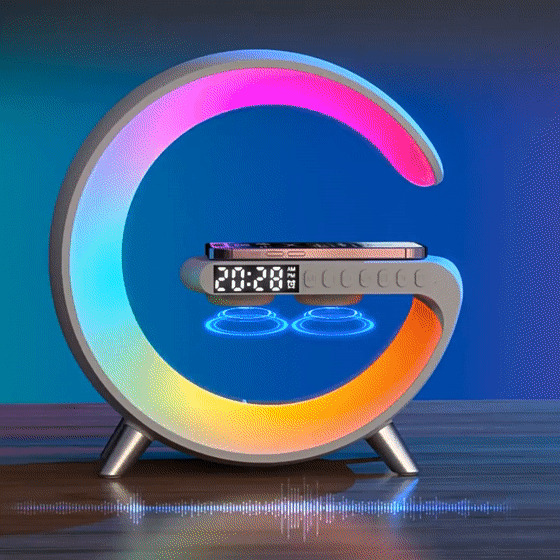 NIGHT LIGHT WITH WIRELESS CHARGING
It takes care of you all night long. A single tap enables Night Light Mode, which gives you just enough light to accommodate moving around your room or late-night trips to the bathroom. It also keeps your Qi-enabled phone charged and ready for the day with both a 15W wireless charging pad built-in & a 5W USB Type-C output for other mobile devices. Rest easy and wake up fully recharged.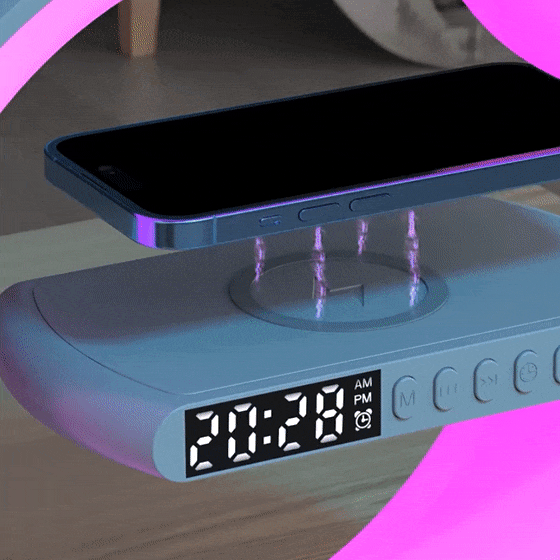 FEATURE
Alarm Clock
APP Control Light
Bluetooth Speaker
Phone Answering Function
Simulated Sunrise Wake-Up Light
16 Million Light Colors & 256 Light Modes
15W Wireless Fast Charging(Compatible with all smart devices that support wireless charging)
IMMERSE YOURSELF IN CRYSTAL-CLEAR SOUND
Experience rich, immersive audio with the VersaHub's premium Bluetooth speaker, perfect for enjoying your favorite tunes or taking hands-free calls. Its built-in microphone ensures seamless connectivity, allowing you to switch effortlessly between music and conversations at the touch of a button.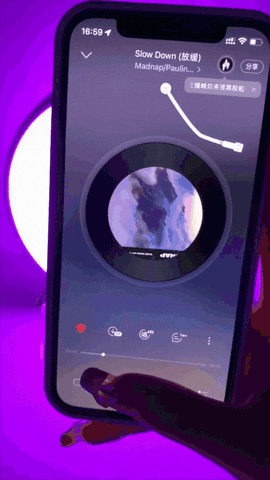 BETTER SLEEP & WAKING UP REFRESHED
It helps you rest better with helpful sleep features to calm the mind and body. In Sleep Mode, you can enjoy a peaceful night light or choose soothing white noise from App that softly sings you to sleep. When it's time to wake, Smart Ambiance Lamp starts your morning with a gentle wake-up light and up to 2 relaxing alarms.

ILLUMINATE OUTDOOR AMBIENCE AND MORE
It can travel when you want to enjoy your home's outdoor space with family or a trip to the park. It's compact and lightweight at only 700g and can be powered by USB Type-C input, making great lighting for camping in the evening or setting the mood for outdoor dining in the backyard.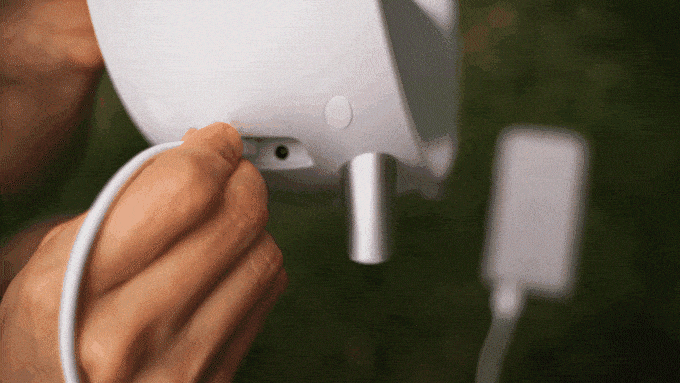 256 Kinds of Night Light Modes
Controlling the light bathrough the HappyLighting APP allows for infinite dimming, which can develop soothing light effects to help you relax your mind and prepare you for sleep,through the ☀ key on the product, you can adjust five levels of light brightness 256 light modes for sleep、meditation、reading、relaxation and more;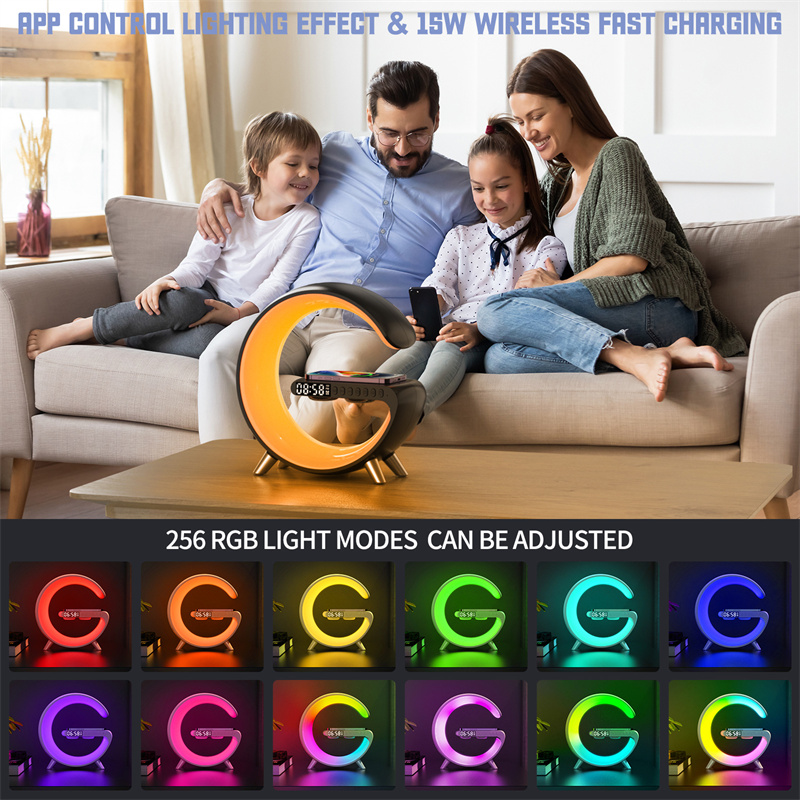 Natural Wake Up
Alarm Clock simulation nature,gently wake up in the morning by the set sunrise alarm clock wake up light,the wake up light is gradually turned on from 0% brightness to 100%, the process is 10 minutes making it easier for you to get up and more energetic, giving you a satisfying wake up experience to start a new and wonderful day!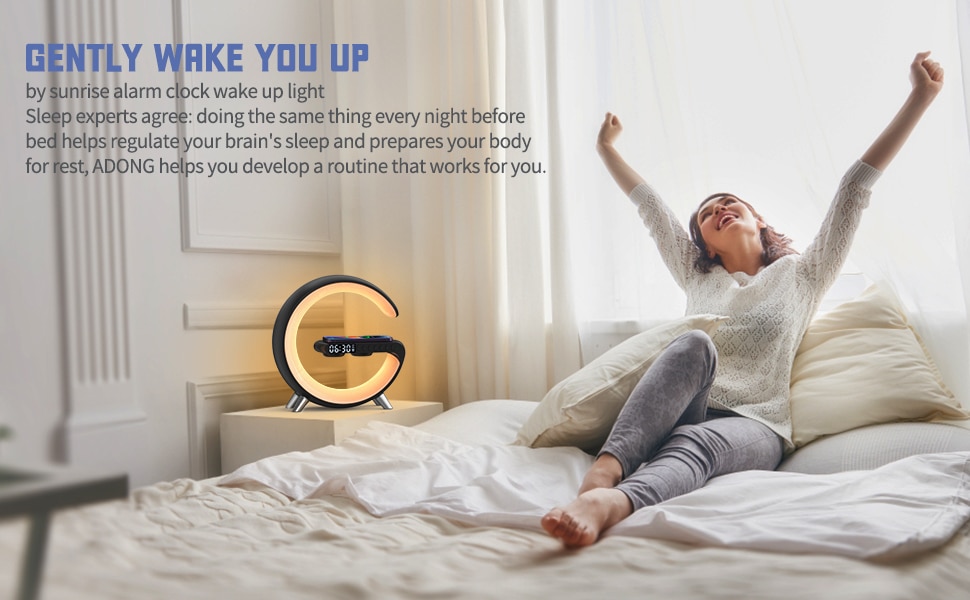 SPECIFICATIONS
Color: White, Black
Material: ABS, PC, Metal
Communication Mode: Wi-Fi (2.4G)+ BLE module
Control Mode: Button control, APP control
Input: Adapter 24W (12V 2.5A), DC input
Output: Type-C output (5V 1A)
Power: 24W (MAX)
Speaker: 3W
Weight: 700g/1.5lb
Size: 22.9×8.4×23.1cm/9×3.3×9.1in
Wireless Charge: Max 15W( maximum transmission distance: 3-8mm)
Working Environment: Temperature:0-45℃ Humidity:0%~80%RH
Storage Environment: Temperature:-20-65℃ Humidity:0%~90%RH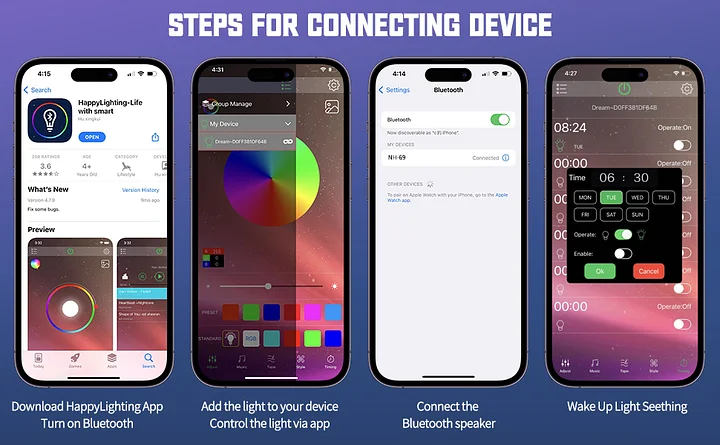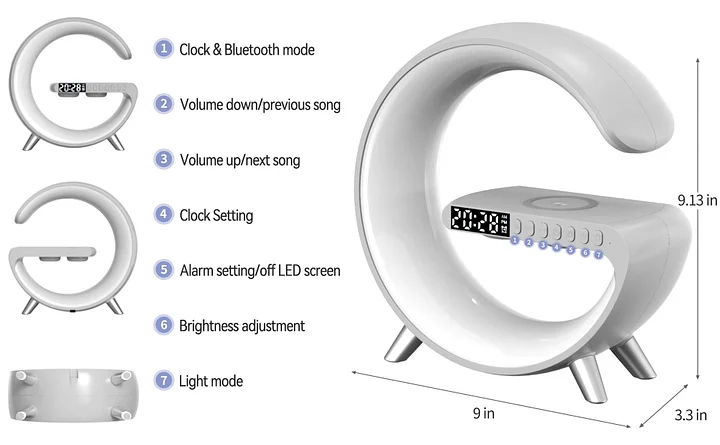 PACKAGE INCLUDES
1×Soul Therapist Smart Ambiance Lamp
1×USB Power Cord
1×User Manual
1×Adapter